CLUB TIMES
Roll-ups

Tuesday, Fridays and Sunday 9:3

0 for 10:00 am
League days
Northern

League  Monday –

Winter League  Wednesday
Established Since 2008
The Club was founded by Vic Mckenzie in October 2008.
Vic managed to talk the management of Bonalba Golf into building a bowling green.
A difficult task considering that lawn bowls is not a Spanish game.
Initially, the club was run by Bonalba Golf but they quickly handed over to Vic and the committee.
In the early days, the club was run from a small Porta cabin which was difficult. In 2013 the club invested in a clubhouse installed a kitchen and paved the area surrounding the green.
All the work was done by the members themselves.
A new carpet was fitted in 2022, and our clubhouse has been renovated in August 2023.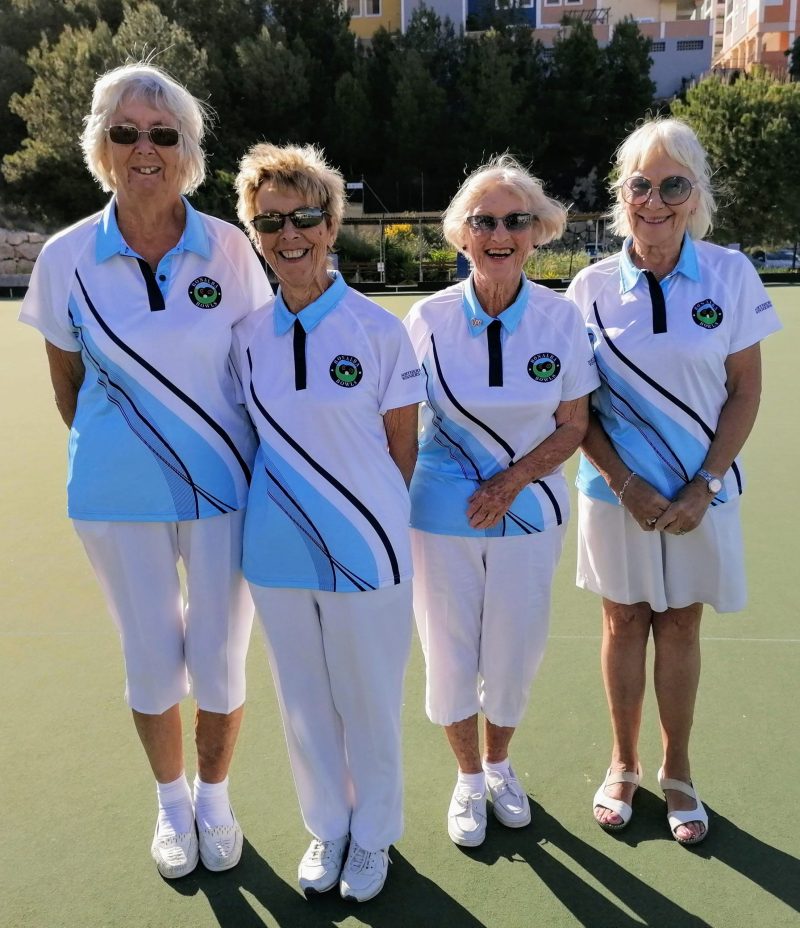 Why Bonalba ?
We are a friendly club and want to share the benefits of bowling in Spain.
Discover the thrill of the game, learn a new skill and make friends at Bonalba bowls club.
And with special events and open days throughout the year, there are plenty of excuses to update your social calendar.
The club bar is run by members, this enables us to provide quality drinks and snacks at lower prices than other clubs.
The profits are used to maintain and improve club facilities.
We looking forward to seeing you at our club, where you will be given a warm welcome.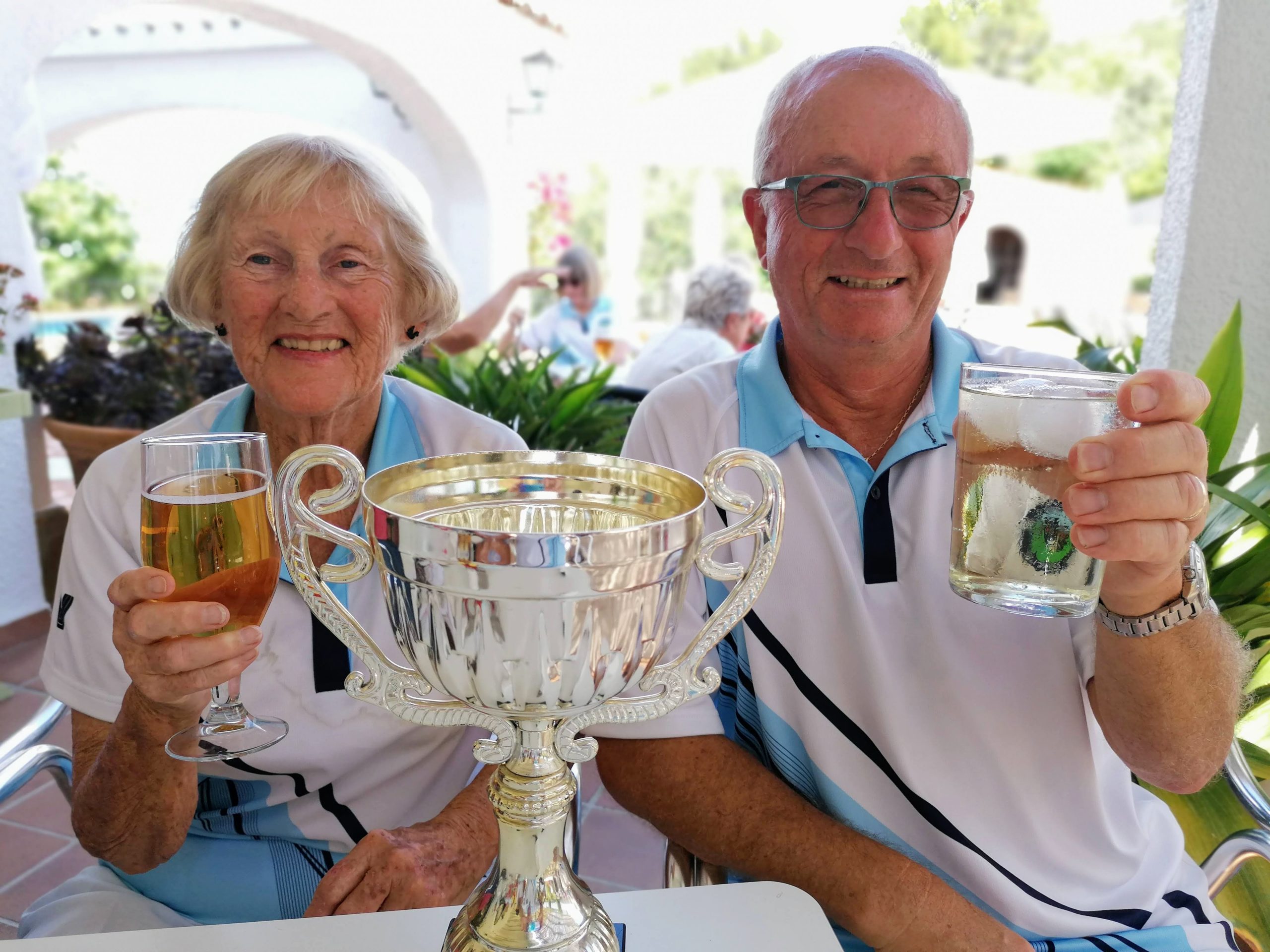 Club membership has risen to about 100, and we are constantly looking for new members.
Whether you are a keen competition bowler, a relaxed roll up bowler, or a partner who wishes to join in our social events we will give you a warm welcome.
Bonalba Bowls Club competes in both the Winter league and the Northern League.