Lawn bowling is a popular game across the world and suitable for participants of all ages.
 The object of the game is to roll a ball, or bowl, closest to the target ball, 
a small white ball called a jack.
The ball's design, slightly flattened on one side, creates the challenge of the game.
The shape of the ball causes it to travel a curved path or bias
This game requires little equipment:
Two teams compete, each with one to four players. 
A rubber mat is placed at one end of the rink and the jack is placed in the centre of the opposite end.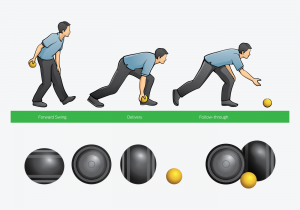 Players roll each of their balls toward the jack.
 The player must keep one foot on the mat when releasing the ball.
After each player rolls all of his or her balls, the play has reached an "end" similar to an inning or period in other sports — and the score is calculated. 
The team whose ball is closest to the jack receives a point.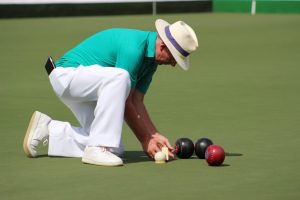 Each ball belonging to the same team that is closer to the jack than any of the competitor's balls also receives a point. 
If a ball hits the jack during play, there is no penalty. 
An out-of-bounds jack results in a "dead end," however, and is replayed.
Benefits of Bowling
Health professionals recommend playing bowls, particularly for older people, as it provides a number of health benefits, including:
Improved fitness
Improved coordination and skill development
Increased confidence and self-esteem
Enhanced mental well being
"Bowls truly is the sport for all, regardless of age, sex or physical ability," 
The gentle pace and lack of contact, bowls suits all people of different abilities and fitness levels on the same team.
It's not just a sport for retirees, the general bowler is over 55,
But in international teams, there is barely anyone over 40, and there are even under-25 and under-18 international teams as well."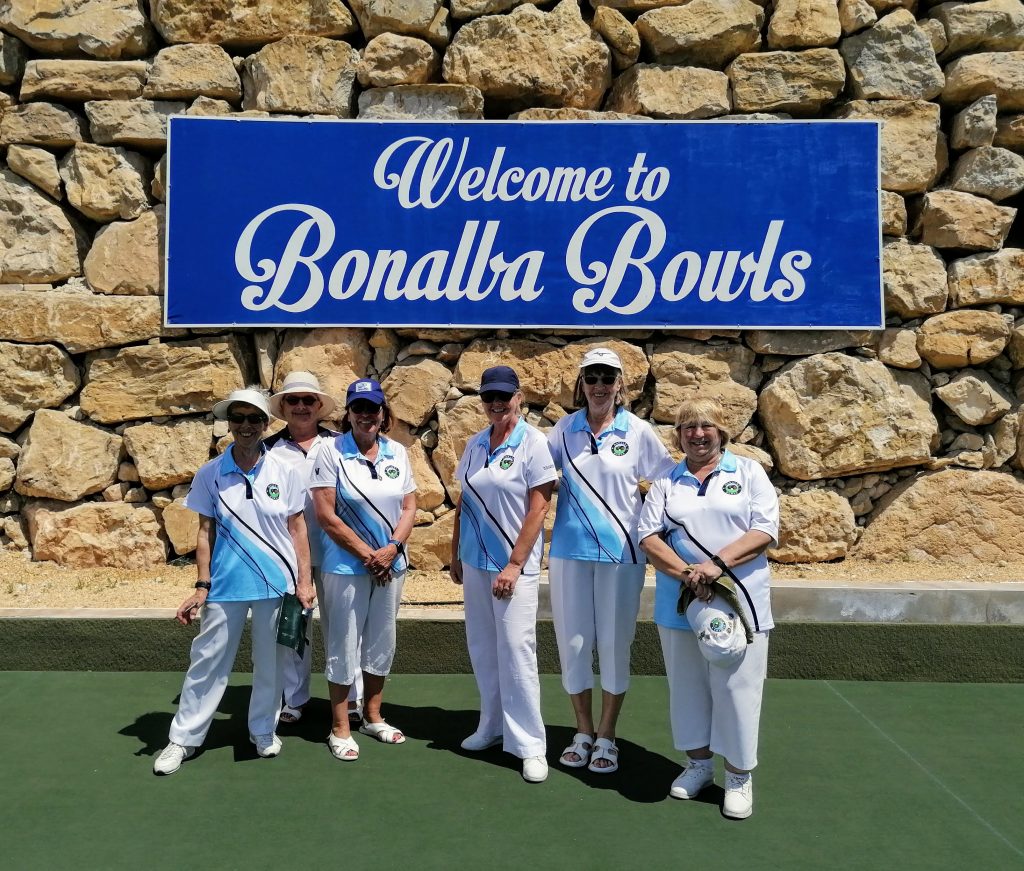 There are a lot of good reasons to play bowls at Bonalba
Are you thinking about taking up bowling?
Why not come along to Bonalba Bowls Club, say hello to the other members and have look around?
We are situated close to Bonalba Golf, just outside the town of Muxtamel and close to El Campello.
If you are keen to try out a new activity or have played bowls before, at whatever level, we are always looking for new members both ladies and gentlemen.
We also have a range of social as well as bowling activities and new members at all levels of ability are always welcome.
We are a friendly club and want to share the benefits of bowling in Spain.
Discover the thrill of the game, learn a new skill and make friends at Bonalba bowls club.
Great Social Scene
And with special events and open days throughout the year, there are plenty of excuses to update your social calendar.
The club bar is run by members. 
This enables us to provide quality drinks and snacks at lower prices than other clubs.
The profits are used to maintain and improve club facilities.
We looking forward to seeing you at our club, where you will be given a warm welcome.