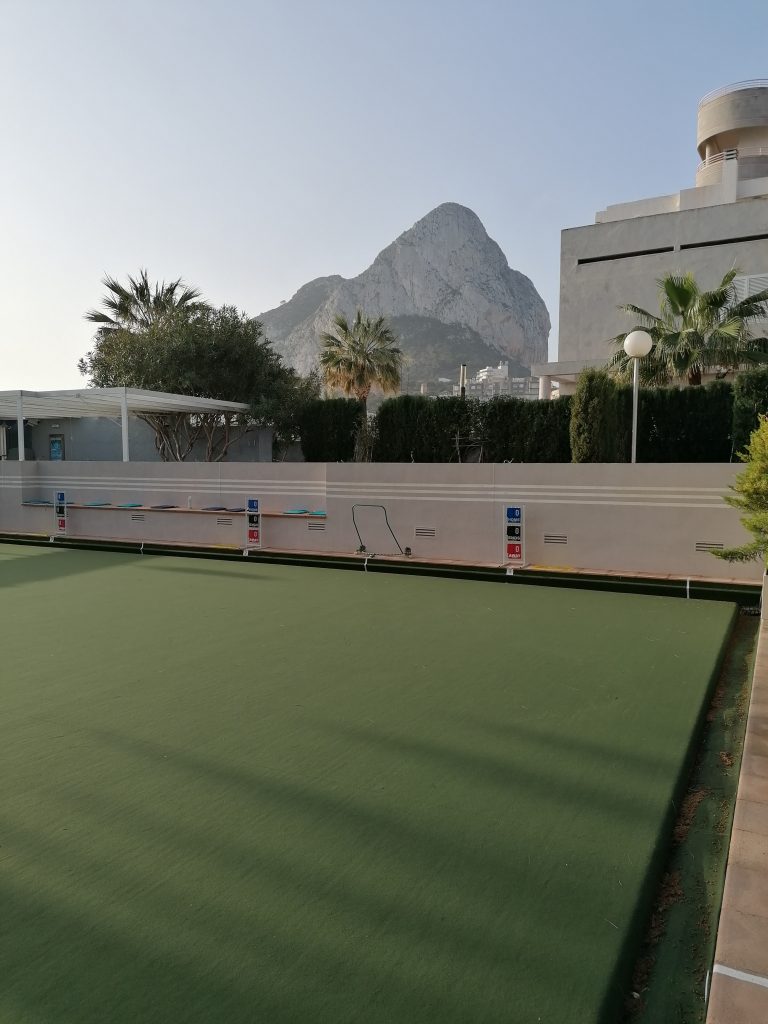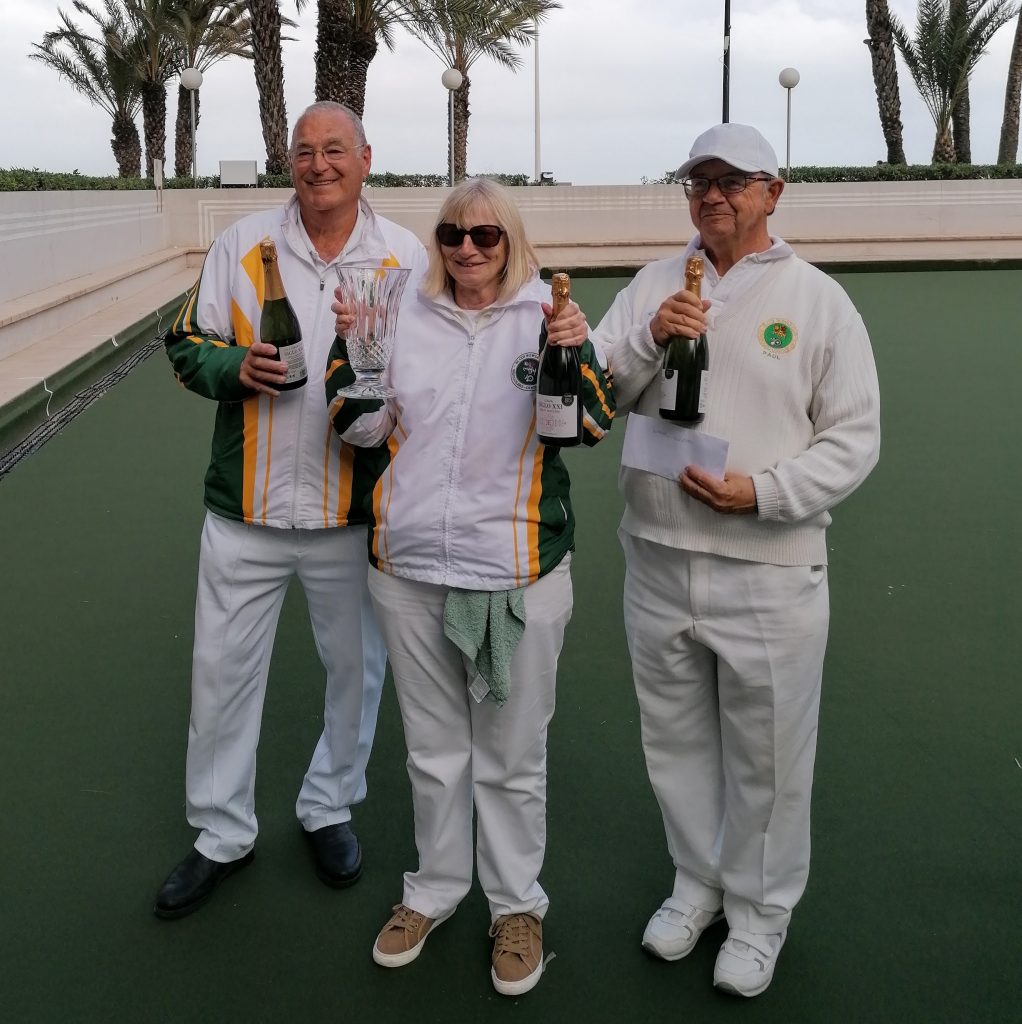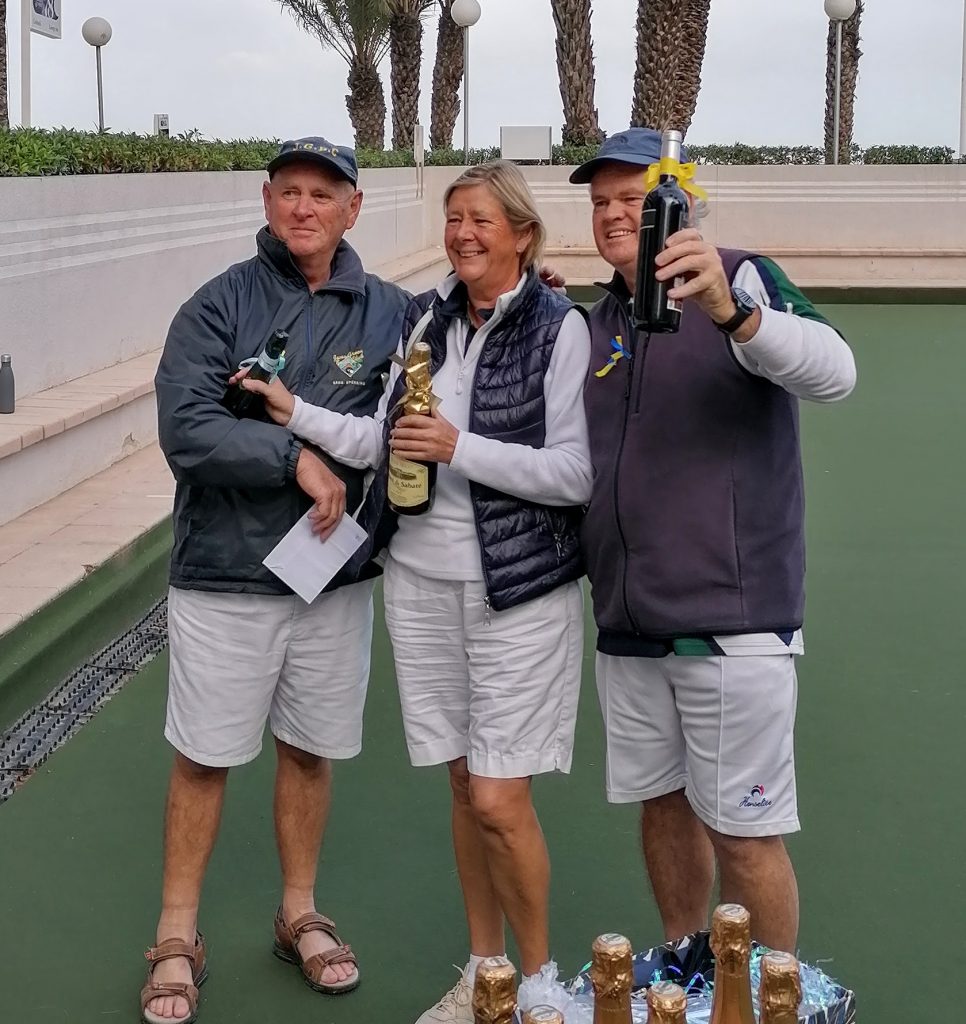 Again the weather looked as if was going to spoil the day.
The competition had already been rescheduled due to the rain.
Although chilly and with a few light showers the competition was able to proceed.
The format was 3 points for a win plus 1 point for each end won and consisted of 4 games of 50 minutes throughout the day.  The bowls collector trollies had never moved so quickly.
Calpe Paseo BC is situated on the beach at Calpe, so there were plenty of curious onlookers throughout the day.
This year's winners from El Cid were Paul Trunchion, Jimmy Paveling and Jill Glastonbury with 36 points.
Runners up from Bonalba with 31 points were Dave Sparrow, Dee Lane and Seamus Barry.
In third place with 27 points from Javea Green were
Christine Harris, Nige Thomas and Greg Sperring.
Congratulations to Calpe Paseo BC for a great day of bowling.